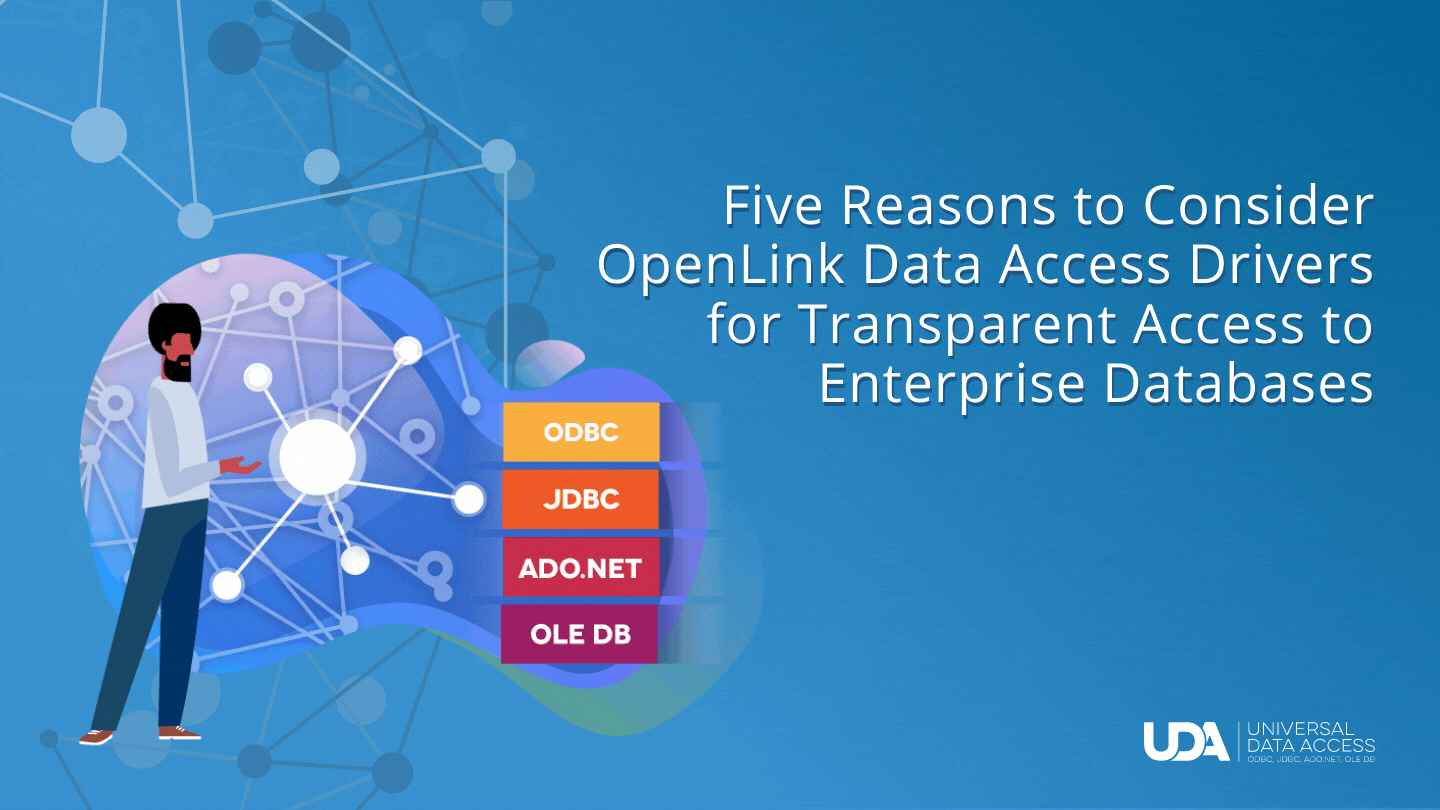 Why should you consider OpenLink's Data Access & Connectivity Technology?
Preserve Investment in IT Infrastructure
Secure User Access to Data
Reduce Costs of Application Development
Ease Integration of New Applications
Increase Sophistication of Application Functionality
We continue to develop and deploy high-performance and uniquely secure ODBC and JDBC compliant Data Access drivers (or connectors) for all the major SQL Database engines, as we've done since our founding in 1992.
Here's how to get started:
Go to the Search and download page for our high-performance ODBC Drivers (sometimes called Connectors) for Oracle, MySQL, PostgreSQL, SQLServer, or JDBC-accessible Data Sources (a/k/a ODBC-to-JDBC Bridge), among others. You can look up ODBC or JDBC drivers specifically for —

Download your FREE trial today!

Need any help? Just reach out to us for assistance.
OpenLink Structured Data Sniffer Reveals —
About Virtuoso
Exploit the powerful Enterprise Knowledge Graph technology provided by our Virtuoso Platform, by taking advantage of our current collection of Special Offers
OpenLink Virtuoso Pay-As-You-Go (PAGO) from the Microsoft Azure Cloud

Detailed usage guides for Azure
About OpenLink Knowledge Graph Productivity Tools
About OpenLink Data Access Drivers
Prior Posts Archive