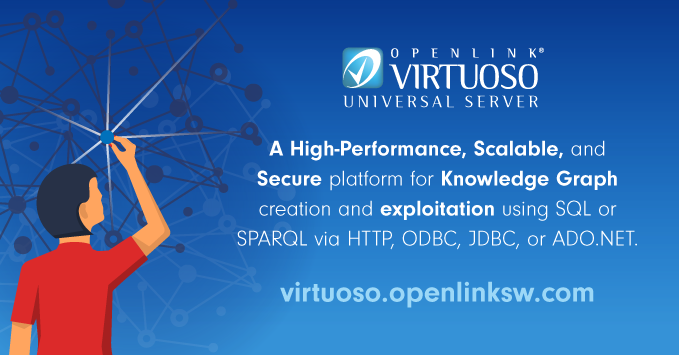 New Virtuoso Maintenance Release
We are pleased to announce immediate availability of the very latest update of Virtuoso, our combined Multi-Model DBMS and Data Connectivity Platform.
This maintenance release is packed with lots of fixes and a few performance related enhancements.
Core Engine highlights
Immediate Availability
In addition to deployed Virtual Machines for both the Amazon Web Services (AWS) and Microsoft Azure Clouds, we also provide a Docker Container, and On-premise installers (Linux, macOS [including Big Sur and Monterey on Apple Silicon], and Windows operating systems).
SeeAlso
OSDS Reveals …
About Virtuoso
About OpenLink Knowledge Graph Productivity Tools
About OpenLink Data Access Drivers
Prior Posts Archive