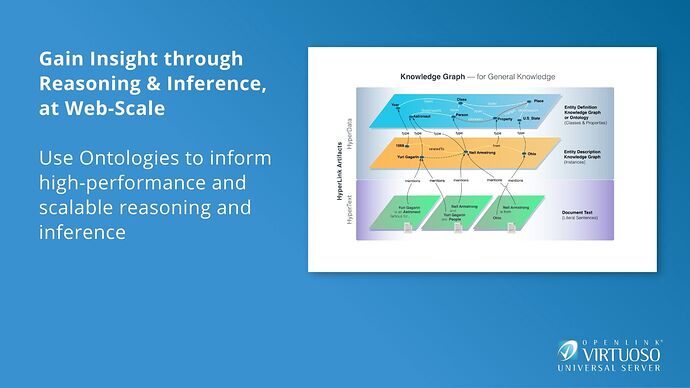 Virtuoso Reasoning and Inference capabilities
The notion of a Semantic Web is "deceptively simple," just like the real-world. It can be demonstrated using very simple examples, while still remaining somewhat tricky to comprehend.
The following is a demonstration of Knowledge Graph based reasoning and inference by Kingsley Idehen, using book recommendations from Barrack Obama and Oprah Winfrey via ReadThisTwice.
Related Demos and Other Info
About Virtuoso
About OpenLink Knowledge Graph Productivity Tools
About OpenLink Data Access Drivers
Prior Posts Archive