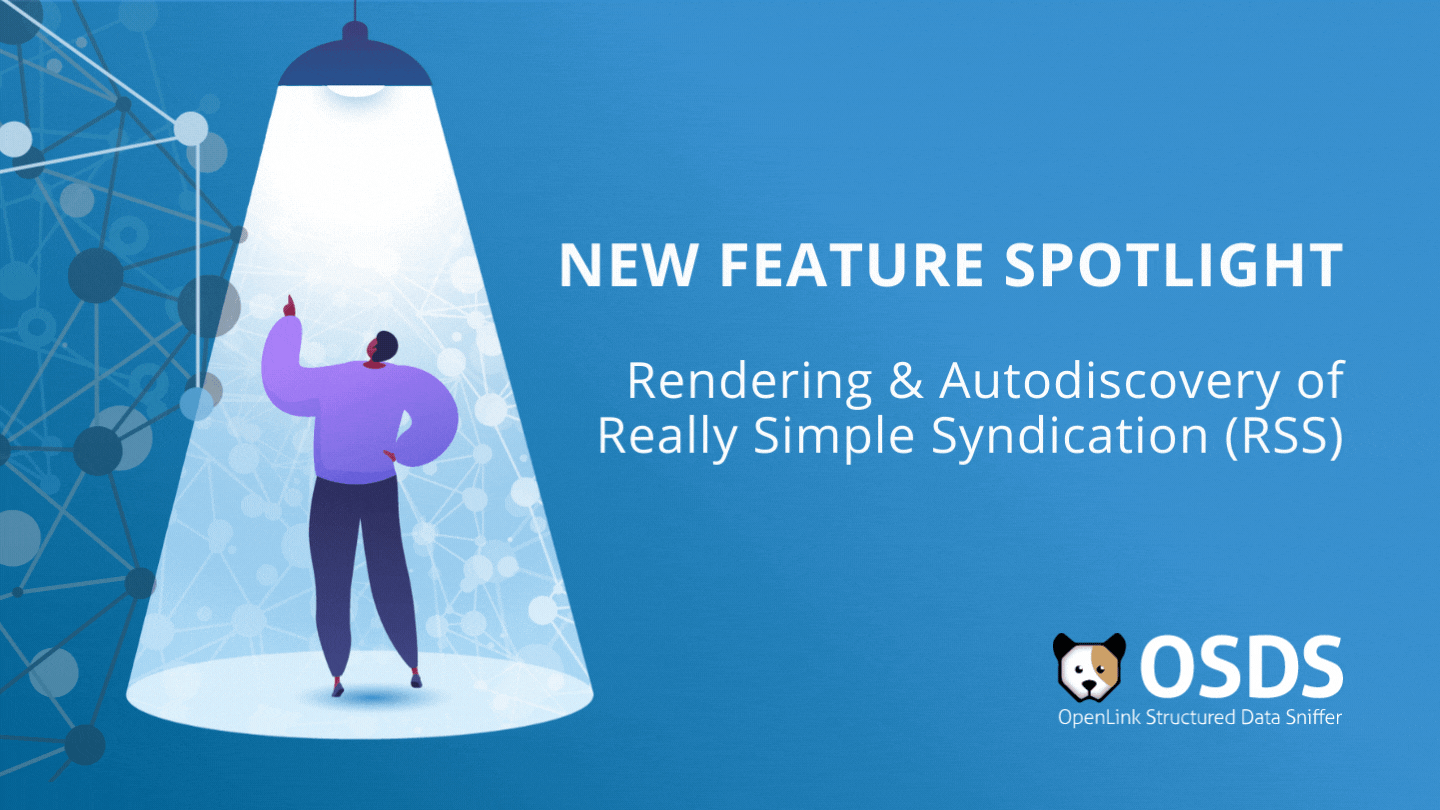 Above is a mini presentation on the new "Really Simple Syndication (RSS)" feature of OpenLink Structured Data Sniffer (OSDS), which provides a productive method for content publication, syndication, and subscription. This presentation covers what RSS is, why it is important, how it is commonly used, and how to use it via OSDS.
Here are a few simple steps to demonstrate RSS discovery, using OSDS:
Visit a site like http://scripting.com
Click on the Data Sniffer icon in your browser's tool bar
In the RSS tab, click Load RSS data
Follow a relevant Hyperlink to some content of interest
Save the exposed RSS content to a data space of your choice, such as your local SolidPod, local or remote filesystem, or a SPARQL-compliant RDF Graph Store
That's it! All possible via a mouse click — why not have a go?!
Here is an example of OSDS revealing RSS, making the Structured Data discovered thereby available for SPARQL querying, etc. click to explore
Tips and How-Tos
Pick of the week — DataTwingler Knowledge Graph nuggets
UseCase - EuropeanaEU digital content from museums. SAGE platform leverages use of Linked Data and AI to provide Automatic Enrichments on metadata plus validation functionality.
About Virtuoso
About OpenLink Knowledge Graph Productivity Tools
About OpenLink Data Access Drivers
Prior Posts Archive