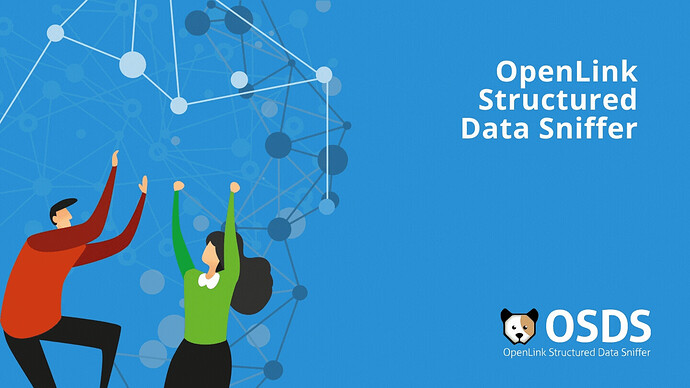 OSDS 2.18.24 Update, Released!
Last week we announced the availability of version 2.18.24 of the OpenLink Structured Data Sniffer (OSDS) (a/k/a @datasniff).
OSDS is immediately available from both the Google Chrome and Mozilla Firefox stores.
This update of OSDS includes enhancements to its built-in ability to identify, highlight, and cross-reference key entities mentioned in browser-accessible documents, courtesy of Linked Open Data (LOD) Cloud Knowledge Graph lookups. It also functions as a "deceptively simple" tool for generating a public or private "Web of Data", courtesy of Linked Data principles.
Related demonstrations
Related Links
Posts from Prior Weeks