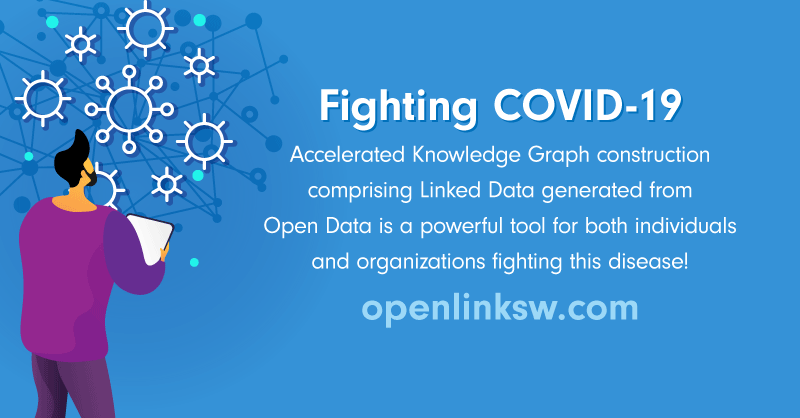 Summary of the week ending Friday, 2020-03-27
STAY SAFE!
Since the COVID-19 outbreak our CEO, Kingsley Idehen, has published a variety of posts that demonstrate practical and agile uses of RDF, Linked Data , and SPARQL aimed at minimizing the Data Connectivity and Data Wrangling overhead associated with bringing the full FORCE of the massive LOD Cloud Knowledge Graph to bear on this global pandemic.
Here are some notes about COVID-19 disease and SARS_Cov_2 virus that provide an exploration and reference index to what he has been sharing.
Product Related Links
Posts from Prior Weeks