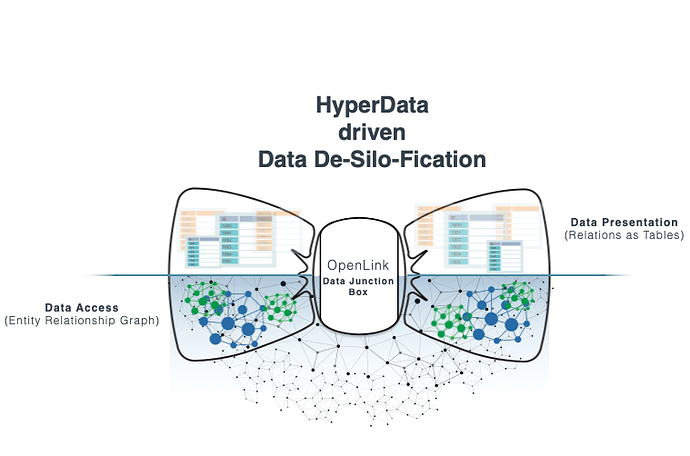 What is the OpenLink Data Junction Box, and why is it important?
The OpenLink Data Junction Box (ODJB), is a high-performance and secure solution for configuring Data Meshes in the cloud. Each Data Mesh provides one or more points of presence for sophisticated data access, integration, virtualization, and management. Read More…
The ODJB is available for both the Amazon Web Services (AWS) and Microsoft Azure clouds.
Usage Guides
Usage Examples
Additional Linked Data and Knowledge Graph related Live Demos
About Virtuoso
Exploit the powerful Enterprise Knowledge Graph technology provided by our Virtuoso Platform, by taking advantage of our current collection of Special Offers
OpenLink Virtuoso Pay-As-You-Go (PAGO) from the Microsoft Azure Cloud

Detailed usage guides for Azure
About OpenLink Knowledge Graph Productivity Tools
About OpenLink Data Access Drivers
Prior Posts Archive