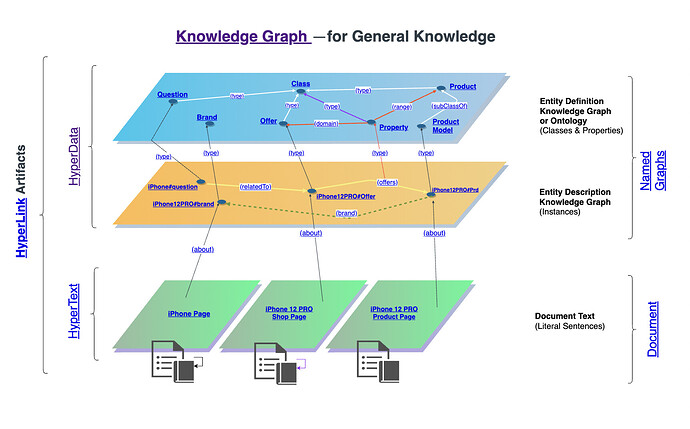 "Knowledge Graph" and "Digital Twin" are terms typically used in distinct realms. In reality, these terms are deeply complementary.
Web Sites increasingly deploy RDF-based Entity Relationship Graphs within HTML documents using the <script/> tag. Net effect, each entity in said graph is a Digital Twin of a real-world equivalent.
Benefits include:
Live Examples and Demonstrations
Based on Apple's Knowledge Graph and the Digital Twins it exposes.
SPARQL Query Results page that extracts Pages, Offers, Products, and Questions
Related Live Demonstrations & Use-cases
About Virtuoso
About OpenLink Knowledge Graph Productivity Tools
About OpenLink Data Access Drivers
Prior Posts Archive