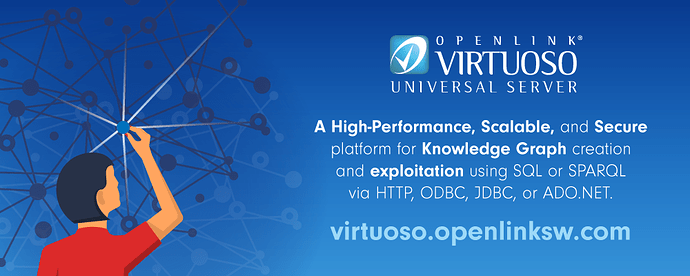 Maintenance Release of Virtuoso 8.3.3319
This Maintenance Release comprises a new feature (SHACL support), OpenID Connect and OAuth protocol enhancements, bug fixes, and a few interface tweaks to aid better understanding of existing functionality. See the maintenance release notes for additional information.
We continue to encourage low risk exploration and exploitation of Virtuoso's unique features via a number of special offers.
Summary of the week ending Friday, 2020-09-18
HowTos
SeeAlso
Related Links
Posts from Prior Weeks